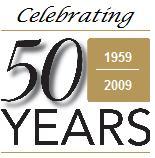 Congratulations to the 2016 Muskie Inc. Fall Tournament winner!

Jason Emerson from Chippewa Falls, Wi – 46 points

66 Fish were Caught

Largest Fish 46.5" off of Big Sissabagama

caught by Walter Haluska Jr. from Crivitz, Wi.

The Rod & Reel was won by BradPeet of Rice Lake, Wi

Congratulations to this year's winner of the Grand Door Prize!

The 2016 Lund 1725 Pro Guide Tiller, 60hp Mercury motor and a Shoreland'r trailer went to

Tait Sennett of Princeville, IL

Retail Store:   715-634-2921

  Wholesale:  715-934-2248

         Office:  715-934-2921