Retail Store:   800-835-2803

                    715-634-2921

Wholesale:    715-934-2248

         Office:  715-934-2921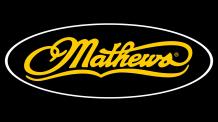 Visit Our Online Store for Closeouts and Deals.

New Products are Continually Added

Hayward Bait & Bottle Shoppe

Northern Wisconsin

A Sportsmen's Paradise

   Hayward Bait is a Retail Sport Shop, Wholesale Bait Distributor, and Fish Hatchery located in Northern Wisconsin since 1959.  This family owned and operated business has kept quality products, selection, and customer service as its top priorities.  Courteous staff are the heart and soul of this 53 year old business.