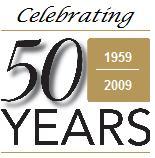 For all of your hunting and archery needs in Hayward and Northern Wisconsin, please give us a call or stop in and see the Mathews and Mission Bows and Crossbows

715-634-2921


  Hayward Bait is now carring Mathews bows.  Stop in the shop to try out one of the Halon or No Cam bows. 


  Mission Bows and Crossbows are made by Mathews.  Mission has built a reputation for building bows that outperform their price.  Whether you are just starting out or have been developing your archery skills for decades, we know your mission is to get out and enjoy the great outdoors, conquer your harvest, and have fun doing it.  Mission bows hit the sweet spot between performance and price so you can pursue your archery and bowhunting adventures without going over your budget. 

  Archery Accesories:  We are stocking a full line of arrows, broadheads, sights, rests, quivers, releases, targets, and cases.  

   We install what we sell and offer bow tuning service.  We have experts on staff that have been in the archery industry for decades. 

Retail Store:   715-634-2921

  Wholesale:  715-934-2248

         Office:  715-934-2921