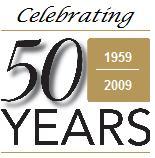 Retail Store:   800-835-2803

                    715-634-2921

  Wholesale:  715-934-2248

         Office:  715-934-2921

  For all of your dock and lift needs in Hayward and Northwestern Wisconsin,please give us a call or stop in and see our display of Shoreline Docks, Lifts, and Accessories next to our retail store in Hayward.

715-634-2921


   ShoreMaster offers the most decking options in the industry, from natural wood dock decking, to low maintenance plastic decking, to light-weight maintenance free aluminum dock decking.The type, style, and color of decking that you choose today helps you create the overall look and feel of your dock system, and will play a major role in the amount of maintenance required to keep your dock looking good and functioning properly in the future.  A dock doesn't truly become useful until you add the perfect decking.

  Shoreline industries has developed our own line of cantilever boat lifts to give our customers a tremendous value in boat and PWC protection.

   Our line of cantilever lifts are all aluminum construction for maximum durability, and they're manufactured to be "budget friendly" so that you get a great boat or PWC lift without paying an outrageous price!

   Many of our cantilever lift models can be fitted with a perfect fitting canopy frame and vinyl designed to fit the Shoreline cantilever lift!











   The ShorePort™ from Shoreline Industries is designed to protect your PWC from wind and waves while making loading and unloading a breeze.

   Simply drive on to load, and roll off to launch! The ShorePort uses three adjustable rollers for a smooth and seamless operation.

   The ShorePort is the best choice for people who need to share their PWC with friends and family because it allows a quick and safe transistion from rider to rider simply by driving on, and then rolling off.











   Shoreline Industries offers a variety of canopy fabric styles and colors to fit your boat lift canopy frame.

   Choose from Vinyl, Harbortime, or Seamark fabric styles in a rainbow of color options to fit your Beach King, Daka, Floe,  Hewitt, Newmans, Porta-Lift,  ShoreMaster, Shorestation or Pier Pleasure  Boat Lift Canopy Frame.

   Canopies protect your boat or personal watercraft from the harmful effects of over-exposure to the sun's rays and help to keep the interior of your craft clean and dry. Using a canopy can help protect the resale value of your boat while keeping it looking it's best season after season.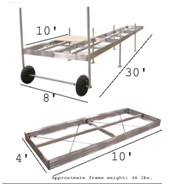 Designed to be super light-weight, each 4' x 10' aluminum frame weighs just 36 pounds! This dock is also super tough! The unique interior cross bracing provides superb torsional rigidity, and each frame is welded to make installation and durability  easy and long lasting!

   The Shoreline Dock is the worry-free way to get your family out on the water and having fun. The unique design of the Shoreline Docks aluminum structure is safe and stable so it can handle everything your family throws at it. Go for a natural look with cedar top decking, or let the sunshine in with Titan maintenance-free decking. The choice is yours.

   Your friends and neighbors will admire the beauty of your Shoreline Dock while youll admire the worry-free times you and your family have spent on it. When you need the best dock value available, say no thank you to ordinary low end truss docks, and say hello to the worry-free Shoreline Dock. 

   Shoreline Industries offers a wide range of dock accessories to fit just about any type  of dock system.

Our dock accessories are created to fit a multitude of dock systems so in some cases it may be necessary to contact the manufacturer of your specific dock system for proper mounting hardware.

Waterfront Accessories
from Shoreline Industries are those little things that make your waterfront property more attractive or help you to maintain or improve your property.
   Shoreline Industries offers these great waterfront Accessories  to help you get the most out of your waterfront property.

   Shoreline Industries offers a wide variety of products that will enhance your waterfront property. Our products are designed with your waterfront lifestyle in mind!

   We manufacture docks, boat lifts, dock and boat lift accessories, canopies, swim rafts, kayaks, Hydro Bikes, slides, and more!

   At Shoreline Industries, we understand what living on the water is all about! We use many of the products that we offer, so we're confident that you'll find them to be a tremendous value!