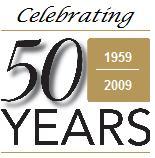 Retail Store:   800-835-2803

                    715-634-2921

  Wholesale:  715-934-2248

         Office:  715-934-2921

  For all of your dock and lift needs in Hayward and Northwestern Wisconsin, please give us a call or stop in and see our display of Shoremaster Docks, Lifts, and Accessories located next to our retail store in Hayward.

715-634-2921


   Spend more time enjoying your waterfront with the Infinity series of standing docks from ShoreMaster. The infinity series of standing docks from ShoreMaster feature stainless steel and brass hardware for exceptional durability. It allows for unlimited layouts. Installation and removal is fast and easy. Infinity docks require only a few tools, and in some cases no tools at all to layout and install the dock you desire. Infinity docks by ShoreMaster also feature the exclusive quick connect system, making it fast and easy to add or remove ShoreMaster accessories.

   Spend more time making memories on the water with the infinity series of Roll In docks from ShoreMaster.  Wheel-in Docks and piers make installation and removal each year a breeze. The Infinity line of ShoreMaster docks are designed and engineered to last a lifetime featuring durable aluminum construction with brass and stainless steel hardware. Simply choose the type of decking surface that works the best for your application. You and your family will have more time on the water this year and for many years to come with your new ShoreMaster Infinity Wheel-in Dock.

   Float it and forget it. ShoreMaster floating docks are the perfect alternative for deep and fluctuating water conditions. ShoreMaster offers a variety of floating docks that will fit your specific needs. For rough water conditions see the floating galvanized steel Kit Dock solutions, or the FTS-9 aluminum frame floating dock. For protected areas, or sites that generally have calmer water conditions, consider ShoreLine's floating RhinoDock.  The safe and durable floating dock line from ShoreMaster will provide years of little or no maintenance enjoyment.

   ShoreMaster offers the most decking options in the industry, from natural wood dock decking, to low maintenance plastic decking, to light-weight maintenance free aluminum dock decking.The type, style, and color of decking that you choose today helps you create the overall look and feel of your dock system, and will play a major role in the amount of maintenance required to keep your dock looking good and functioning properly in the future.  A dock doesn't truly become useful until you add the perfect decking.

   If you're looking for a boat lift or boat hoist, you already have good reasons why:  Your boat's hull can take on all sorts of abuse when left in the water, from organisms and corrosion to the damaging effects of wind and waves. That's why your boat's best friend is a ShoreMaster Lift. When your boat's work is done, the ShoreMaster Lift's work begins. The ultimate in boat mooring and protection, ShoreMaster Lifts are strong and durable thanks to our aluminum welded construction throughout. Forget those heavy steel cradles and parts that can rust with age. When you un-float your boat with a ShoreMaster Lift, you enjoy lightweight, maintenance-free operation for years to come.We carry a complete line of Cantilever, Hydraulic, Vertical, Pontoon, and Rhinohoist boat lifts.











   Personal watercraft are a popular way to enjoy your time on the water because PWC's provide a quick adrenaline rush, and PWC's are a great way to cruise the lakes and rivers at a moments notice. For these reasons, it is important to keep your PWC clean and well protected so that it is ready to go when you are. You'll get more use out of your PWC when you store it dockside on a ShoreMaster PWC lift. ShoreMaster PWC lifts are the quickest and easiest way to launch your personal watercraft for a day on the water. Storing your PWC on your ShoreMaster PWC lift is so simple, you'll be able to ride until sunset without worrying about having enough time to load your PWC on the lift for the night.  We carry a complete line of Vertical, Cantilever, and Shoreport PWC lifts.











   A boat lift canopy from ShoreMaster with either a vinyl canopy cover or a WeatherMax canopy cover protects your boat from the damaging effects of the Sun's ultra violet rays, and it protects your watercraft from water logging caused by rain. You'll instantly see the benefits that a ShoreMaster boat lift canopy provides when you examine a boat that has been left out in the elements, and then examine a boat that has been protected by a canopy or boat cover. Instantly, you'll see just how damaging the effects of sun and rain can be to a boat or pontoon's interior vinyl, carpet, and glass, and its exterior paint or gel coat if it's left to sit in the elements unprotected by a boat lift canopy. A canopy from ShoreMaster is an investment that provides returns from the first day you start using it.

   Custom Canopies can be made for Lifts of all models.











Accessories: 

   Dock and boat lift accessories from ShoreMaster add to the memorable experiences you will have on the water.

Swim Rafts
are a great way to enjoy the lake during the summer.  Shoremaster swim rafts have grooves on the ends so you can connect several swim rafts together.
Dock accessories
from ShoreMaster can be a focal point of any dock system, like our attractive dock furniture, or our Lakeview bench, or our dock steps. Dock accessories such as these provide you with reasons to stay, or relax on or around your dock. Other ShoreMaster dock accessories such as vertical dock bumpers or tie down cleats, offer a more subtle usefulness when it comes to your waterfront enjoyment.
Boat Lift Accessories
from ShoreMaster add to your peace of mind in two ways; first, they provide useful and functional protection of your boat or pontoon, and second, they add to the simplicity of storing your boat on your ShoreMaster boat lift. Boat lift accessories from ShoreMaster allow you to adapt your existing boat lift to a new type of watercraft, as well.










Flotation: 

   ShoreMaster manufactures two very similar, yet very distinct styles of dock flotation. Either style of dock flotation can be found supporting residential dock systems, small or large marinas, resorts, restaurants, campgrounds and casinos all across the United States and Canada. ShoreMaster's team of professional rotational molders blend the art and the science of perfectly molding strong and durable flotational products like
ShoreMaster dock floats
and
Rhino Dock Floats
.  For your peace of mind, we inspect and test each and every float because we understand the significance that just one float can have on the stability and integrity of your floating dock system.  We then foam fill each float to ensure that the overall buoyant properties of the float are not compromised in the event of damage to an installed dock float. We supply our dock flotation with every style of floating dock system that we manufacture, so we know you'll be confident in your decision to support your floating dock with dock flotation from ShoreMaster.